VanCity Gerçek

Lovingly known around here as the TurkeyFart, Gerçek is my man. He is son of Aledo Bal Örnek - Valentino - and is solid White with odd-eyes. Gerçek is also father of VanCity VanCity Karbeyaz - Snowy. Gerçek is one of those cats that is too smart for his own good. He can be extremely naughty but knows he is Mama's boy and that I won't kill him if I catch him in the act. He definitely knows how to work me! Well built, but small in stature, he boasts a phenomenal head for a Turkish Van - broad with a great ear set, large peach pit shaped eyes and intelligent expression. As an added bonus, and something you don't see in Vans often anymore is a set of nice lynx tips on top of his ears. The expression, coupled with his deep eye colour and those lynx tips, give him a wild and intense look.

Gerçek is one of those Vans that has bonded completely to me and has little patience for other human beings. If someone tries to pet him, he will allow *one* pet with me standing there watching. But that is all the person will get - just one pet before he tries to box the person. However with me, he is all head butts and snozes with that juicy, wet nose of his as he runs it down my cheek. Gerçek comes when called, it doesn't matter what part of the house he is in, if I call him he will come. He will also jump into my arms on command. I love the pants off him and he will never leave the cattery.

I showed him at the cat shows as a kitten but when he hit adulthood he decided the show stuff was not for him so he is a homeboy, gracing the house with his handsomeness.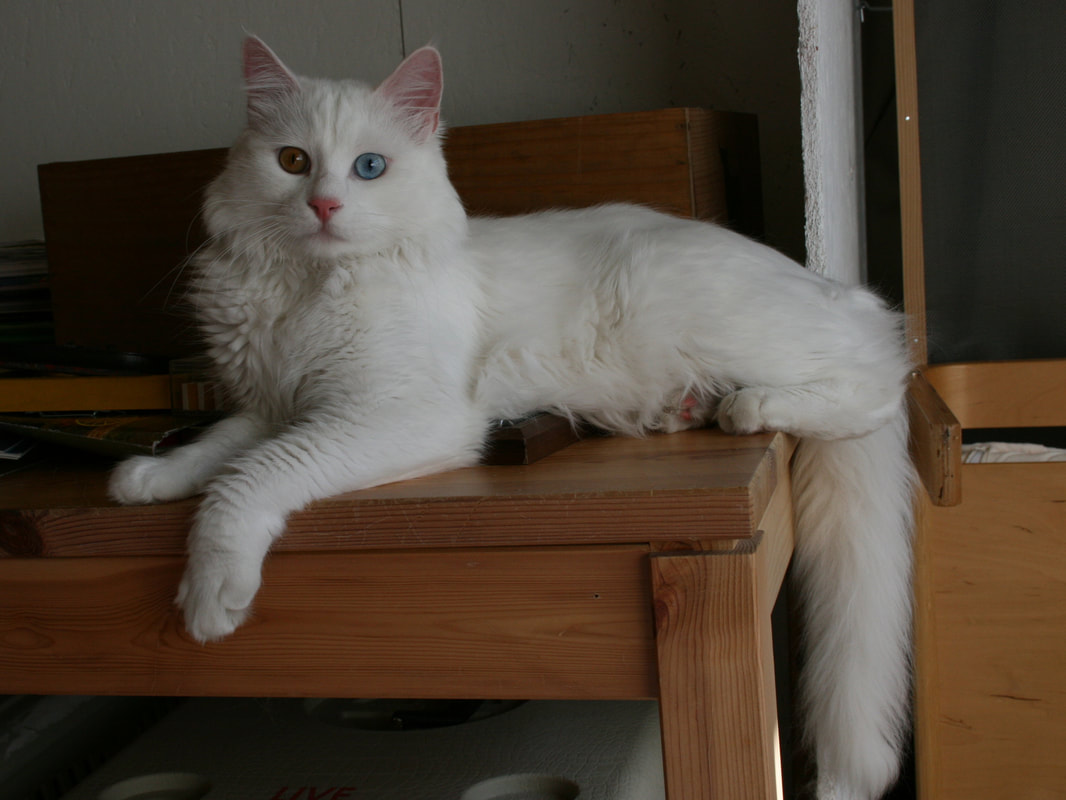 Aledo Çilek of VanCity

Known simply as Dude around here, Aledo Çilek of VanCity, is the most sensual, loving boy you can meet. He loves to be loved and cuddled, loves touch, kisses to his face and will start purring simply when you talk to him with a dreamy look on his face. He is a Red and White Patterned Van and has a long rock hard body, short coat and fabulous Type. He has odd eyes, a great head structure and ear set. His coat is a bit shorter and butter soft to the touch. He is has those strong upper body and shoulder muscles which will grab hold of you for a hug when he can get one. Dude is very vocal, and has a voice that he uses to bleat like a sheep to get my attention, of which he cannot get enough of. He will take loving from anyone he can get. He also loves soft things and will happily make paddle feet in any pillow or blanket he can get a hold of.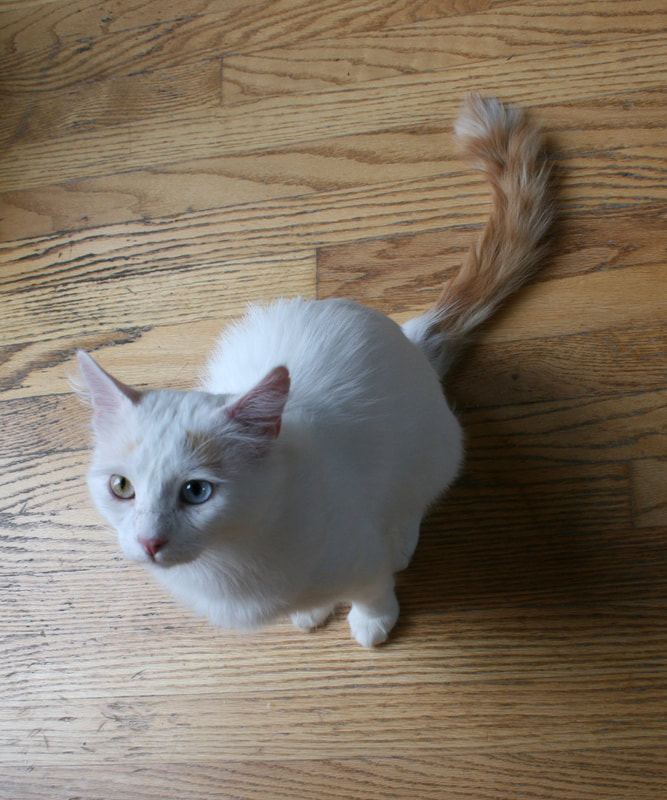 * * * Retirees * * *

RW SGC Aledo Bal Örnek of VanCity

Aledo Bal Örnek, or Valentino as he is affectionately called, is the patriarch of VanCity. His call name was Valentino from the get go because of his super sweet loving nature. This is a boy who will happily flop in your arms on his back and make biscuits and has a delicate sweet vocalization he uses when he wants attention. He is a Ragdoll in a Van body. Valentino is a Cream and White Patterned Turkish Van with amber eyes and has earned his Supreme Grand Championship title in The International Cat Association. He is also a two time Regional Winner - once in the South Central Region of TICA, and the second time up in the Northwest Region. He is the father of VanCity Gerçek. Valentino is built with the classic swimmer's cat body - broad shoulders and tapered toward the back. He is extremely strong and you can feel that raw strength when you pick him up. He is large, chunky, and dripping in coat in the wintertime, which he sheds in the summer for a shorter haired version. Two of Valentino's sons went on to become Quadruple Grand Champion Alter's in TICA, both owned by Jeff and Shirley B. up in Cloverdale, BC Canada.